ATTENTION: Have you ever thought that a bankrupt can "unstuck himself" and become a multi-millionaire in 7 years?
If you are really worried about the fall-out of the present economic uncertainties and afraid of getting fired from your job, I have some good news...

"You Too Can Make Millions By Learning The Secrets I Discovered On How To Become A Multi-Millionaire Starting From Nothing."
"I Will Show You How I Came "FROM BANKRUPTCY TO MULTI-MILLIONS IN 7 YEARS"
It won't happen tomorrow, but it's easier (and FASTER too) than you think and believe possible. Discover the secrets revealed in my new book!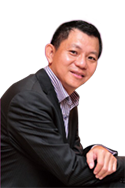 Personal Message From : Jerome Tan
Date:
Dear Future Multi-Millionaires,
"From Bankruptcy To Multi-Millions In 7 Years" is my candid account of how one positive thinker and never-say-die entrepreneur "unstuck" himself from the challenges in his life, from early childhood to adulthood, to become a multi-millionaire and sharing his secrets with the rest of the world.
This is not one of those self-help books that promotes simplistic strategies and statements to help you achieve financial success in quick time!
It is about my personal journey of conquering the many setbacks and adversities in my life, including bankruptcy, and how I seized every opportunity with a positive mind to become a better, richer and stronger person.
Today,I am more enlightened and I believe I can inspire you, my reader, to get yourself "unstuck" and achieve your own destiny which is in your own hands
Come join me in our journey of discovery to a better life! You will discover in seconds :

the unique gift in you and how to use it to your advantage.

lessons from the real world and my bankruptcy.

that money is only an idea and free lunch is available.

the courage to change and how to prepare yourself

the best place to start and how to take your very first step

the right beliefs and methods that you must adopt to achieve your Financial Freedom

what BLUR is and the basic principles and skills to succeed in your business entrepreneurship and growth in sharing and more...
Proudly Introducing...
From Bankruptcy To Multi-Millions In 7 Years

Jerome shared his experience candidly how he went from a bankrupt to become a multi-millionaire in just 7 years! He honestly disclosed the lessons he learned so that others need not suffer the way he did.

It is a sincere life experience account you should not miss!
Foreword

You must read this book.

I'm an expert in financial matters that help creates thousands and thousands of millionaires around the world through my best-selling books.

I too, have gone through bankruptcy. Jerome, my friend, one of my students and now one of my business partners, has done the same.

He came from financial devastation, and he turned that into an incredible success, and now he teaches other people how to turn their lives into financial successes as well because he is a perfect model for it. He shows you what to do and what not to do. This book is going to guide you through the process of doing that. I guarantee you are going to find the thoughts, the ideas, the strategies, the techniques and the system throughout this book that will touch you, move you and cause you to think that you can do it.

You can achieve financial freedom yourself. If Jerome can do it, you need to say to yourself: "I can do it." That's why I want you to read this book from cover to cover and find in it the fabulous ideas that teach you how to become financial successful. I endorse it because it's a wonderful book and I think it's time for you to become financial free, don't you?

This book would be one of the steps you will take towards your financial goal.

Read it now.

Robert Allen



What others think about Jerome...
When I met Jerome 10 years ago, he was just emerging from bankruptcy. Today he is highly-acclaimed speaker and successful entrepreneur. "From Bankruptcy To Multi-Millions in 7 Years!" is an honest account of his experience and a wealth of wisdom for anyone seeking success and inspiration in life. Cheers!

Richard Tan, CEO
Success Resources Global

If you want or need to become more effective and successful in business, there is no one better qualified to show you the ropes than Jerome Tan. Having gone through major ups and downs in life and emerging a true winner, Jerome candidly shares his journey and personal experiences in this easy to read, awesome book!

Patrick Liew
Director, HSR Property Group

Jerome's frank and direct style tells you everything you need to know to avoid the same traps he fell into that made him a bankrupt. He also provides you with some AWESOME lessons you need to know about to become a millionaire many times over. His brutal honesty about his shortenings in the past is a great lesson in itself in this gem of a book. I've enjoyed it immensely, not just because I'm happy Jerome is doing so well for many years now, but also because of his sincerity in helping YOU to change YOUR LIFE for the better - no matter how bad your financial situation may be currently. Get this book right now!

SenZe
Internet Entrepreneur
http://SenZe.com

Order

NOW

To Enjoy TheseExclusive Bonuses!



BONUS #1
Start Your Day With Power!

MP3 + Transcript(pdf)

by Robert G Allen


BONUS #2
Write Your Way To Millions Webinar

"InforPreneuring"

by Robert G Allen
Who is Jerome Tan?

Jerome is the co-founder of 7 businesses together with Wendy Kwek. Some of the businesses they co-own are Executive Directions Pte Ltd, Entrepreneur Action Program Pte Ltd, Bellygood Restaurant, Career Express Pte Ltd, EAP investments Pte Ltd, The LEA Homes Pte Ltd and My First Million Pte Ltd. He has 20 years of field sales and entrepreneurial experience. Jerome is highly enterprising and has the ability to churn out tons of valuable and practical business ideas. In particular, he is adept at helping businesses to reduce their costs of operations and increase their revenue with little or no investment.

He has the experience of starting and building several businesses with nothing down. He and Wendy started Executive Directions Pte Ltd with just $52 and together, they have grown the company into
a multi-million dollar business.

Many people have been inspired by Jerome's ability to think and act out-of-the-box.

During a seminar in Decenber 2003, Jerome went out with no money, no identification and no marketing collateral, and brought back a $3,000 cheque in 2 hours by speaking to strangers. He did it morally, ethically and legally! This is just one of the many examples of him being able to create money or businesses with little or zero start-up capital.

Jerome is also one of the lead trainers for the Entrepreneur Action Program (EAP). He believes that in this part of the world, we need to "evolve" in our Spirit of Enterprise. Though he does not have much formal education, he will always tell people that, "If I can do it, so can you!" He is passionate about personal growth and believes that mentorship provides the shortcut to one's success journey.

Sit across him and have a chat with him for half an hour and you will be amazed at his creative mind and enterprising spirit.
TheFrom Bankruptcy To Multi-Millions in 7 Years would be easily priced at $47 but your investment today is only $47 $12.95.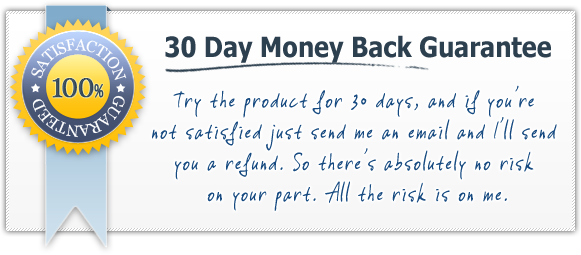 Get instant access right now.

Yes!
I want to get this awesome "From Bankruptcy To Multi-Millions In 7 Years" right now. I understand that I will get:
to learn the lessons from the real world and Jerome's bankruptcy
to have the courage to change and how to prepare myself for my future
the right beliefs and methods that I must adopt to achieve my Financial Freedom
to understand what BLUR is and the basic principles and skills to succeed in your businessentrepreneurship and growth in sharing and more...
I understand I'll get immediate access to everything mentioned here for a low one-time investment of just $47 $12.95 and I'm protected with a 100%, no-questions asked, 30 days money back guarantee.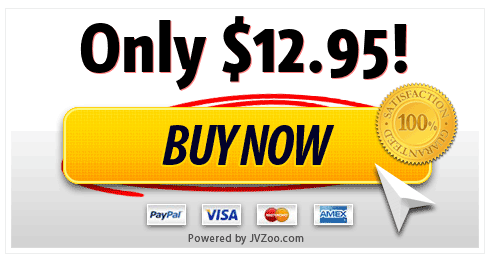 This special release offer will only last for a VERY SHORT PERIOD OF TIME. What are you waiting for?
Sincerely,
Jerome Tan
P.S. Are you struggling from making ends meet and generally "STUCK", like many other people, trying to turn your life and your fortunes around? Wait no more!Order this book NOW!
DISCLAIMER:
EVERY EFFORT HAS BEEN MADE TO ACCURATELY REPRESENT THIS PRODUCT AND IT'S POTENTIAL. EVEN THOUGH THIS INDUSTRY IS ONE OF THE FEW WHERE ONE CAN WRITE THEIR OWN CHECK IN TERMS OF EARNINGS, THERE IS NO GUARANTEE THAT YOU WILL EARN ANY MONEY USING THE TECHNIQUES AND IDEAS IN THESE MATERIALS. EXAMPLES IN THESE MATERIALS ARE NOT TO BE INTERPRETED AS A PROMISE OR GUARANTEE OF EARNINGS. EARNING POTENTIAL IS ENTIRELY DEPENDENT ON THE PERSON USING OUR PRODUCT, IDEAS AND TECHNIQUES. WE DO NOT PURPORT THIS AS A "GET RICH SCHEME."
ANY CLAIMS MADE OF ACTUAL EARNINGS OR EXAMPLES OF ACTUAL RESULTS CAN BE VERIFIED UPON REQUEST. YOUR LEVEL OF SUCCESS IN ATTAINING THE RESULTS CLAIMED IN OUR MATERIALS DEPENDS ON THE TIME YOU DEVOTE TO THE PROGRAM, IDEAS AND TECHNIQUES MENTIONED, YOUR FINANCES, KNOWLEDGE AND VARIOUS SKILLS. SINCE THESE FACTORS DIFFER ACCORDING TO INDIVIDUALS, WE CANNOT GUARANTEE YOUR SUCCESS OR INCOME LEVEL. NOR ARE WE RESPONSIBLE FOR ANY OF YOUR ACTIONS.
MATERIALS IN OUR PRODUCT AND OUR WEBSITE MAY CONTAIN INFORMATION THAT INCLUDES OR IS BASED UPON FORWARD-LOOKING STATEMENTS WITHIN THE MEANING OF THE SECURITIES LITIGATION REFORM ACT OF 1995. FORWARD-LOOKING STATEMENTS GIVE OUR EXPECTATIONS OR FORECASTS OF FUTURE EVENTS. YOU CAN IDENTIFY THESE STATEMENTS BY THE FACT THAT THEY DO NOT RELATE STRICTLY TO HISTORICAL OR CURRENT FACTS. THEY USE WORDS SUCH AS "ANTICIPATE," "ESTIMATE," "EXPECT," "PROJECT," "INTEND," "PLAN," "BELIEVE," AND OTHER WORDS AND TERMS OF SIMILAR MEANING IN CONNECTION WITH A DESCRIPTION OF POTENTIAL EARNINGS OR FINANCIAL PERFORMANCE.
ANY AND ALL FORWARD LOOKING STATEMENTS HERE OR ON ANY OF OUR SALES MATERIAL ARE INTENDED TO EXPRESS OUR OPINION OF EARNINGS POTENTIAL. MANY FACTORS WILL BE IMPORTANT IN DETERMINING YOUR ACTUAL RESULTS AND NO GUARANTEES ARE MADE THAT YOU WILL ACHIEVE RESULTS SIMILAR TO OURS OR ANYBODY ELSES, IN FACT NO GUARANTEES ARE MADE THAT YOU WILL ACHIEVE ANY RESULTS FROM OUR IDEAS AND TECHNIQUES IN OUR MATERIAL.